Welcome to Aesthetica
Aesthetica Medical Spa in Longview, Texas offers a full range of services in skin care, body shaping, hair removal, permanent cosmetics and more. We combine the spa traditions with the most-advanced, cutting-edge biotechnology to provide you with state-of-the-art medical skin care to enhance the face and body. Our services include CoolSculpting, SkinPen, laser hair removal, Botox treatments, Juvederm, permanent cosmetics and much more to help keep you looking beautiful!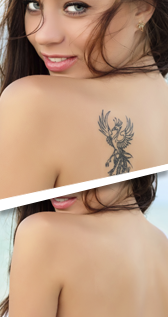 The QX Max tattoo removal system is the most advanced Q-switched laser on the market today. It has the power to remove a broad spectrum of tattoo colors.
read more